Farmers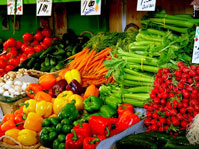 Home-Grown Local Fare.
Zellas takes great pride in showcasing the best that our local farmers have to offer. We are continuously searching for the best ingredients from local farms. We know that real gourmet food starts with the farmers!
If you would like to supply your local fare to Zellas, please contact us using the contact form
here
, or call us at (320) 587-9463.